Falkirk Active Travel Hub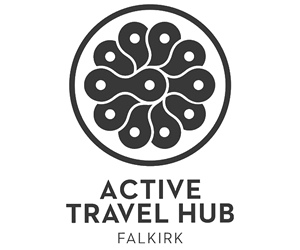 Phone Number: 01324230125
Address: 203 High Street, Falkirk, FK1 1DU
Website: http://www.falkirkactivetravelhub.org
The Falkirk Active Travel Hub aims to encourage and support people to make more of their everyday journeys by walking, cycling and through the use of sustainable modes of transportation such as electric bikes and other electric vehicles.

The Active Travel Hub team provide expert knowledge on local active travel routes and networks from our base at 203 High Street, Falkirk. We work in partnership with local community groups, healthy living, active travel and environmental organisations and local businesses to engage with people and to make Falkirk and the surrounding area a healthier and happier place to live.

Falkirk Active Travel Hub is a project of Forth Environment Link in partnership with Falkirk Council. This project was realised with the support from European Regional Development Funds under Transport Scotland's Low Carbon Travel and Transport Challenge Fund.
Falkirk

Heavy Rain

High: 15°C | Low: 14°C

Stirling

Heavy Rain

High: 15°C | Low: 14°C

Alloa

Heavy Rain

High: 15°C | Low: 14°C
Royal Music Marathon

8:00pm - 11:00pm

More of the songs you love, lovingly mixed up by our team.