Solicitors for Older People Scotland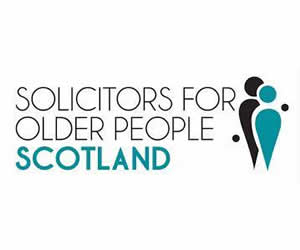 Phone Number: 01506815900
Address: 29 George Street, Bathgate, EH48 1PG
Website: http://www.solicitorsforolderpeoplescotland.co.uk
Solicitors for Older People Scotland (SOPS) are a group of Scottish Law firms dedicated to providing legal services to older and vulnerable people in a caring and sensitive way. Sometimes older people find it stressful to prepare properly for their future and the future of their families. They aim to remove the stress of seeing a lawyer. All of their members have signed up to our Code of Practice which they hope will make older people more comfortable in dealing with lawyers.

Their members are diligent, they work hard for clients, they will do work on legal aid where possible, and where legal aid is not available their fees are competitive and affordable.
Many older clients "put off" doing things they know they really should do. Don't fall into that trap, it makes things worse in the long run.

All SOPS members are regulated by the Law Society of Scotland.
Falkirk

Sunny intervals

High: 15°C | Low: 3°C

Stirling

Sunny intervals

High: 15°C | Low: 3°C

Alloa

Sunny intervals

High: 15°C | Low: 3°C