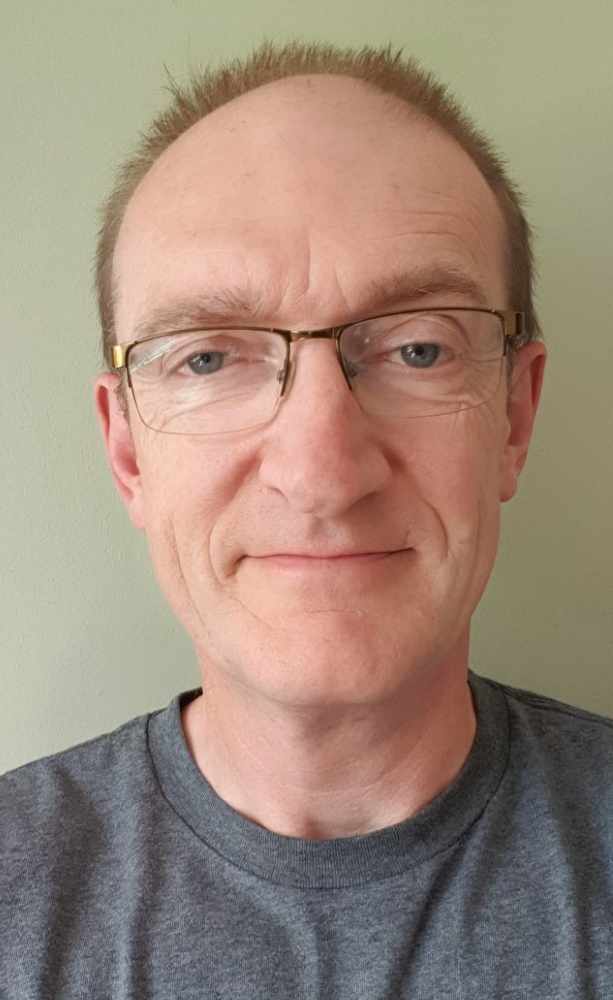 This month's member spotlight
Over the past few months, we've been putting the spotlight on some members who have been with us a long, long time. Whilst it's fantastic that they stay with Radio Royal, we thought it might be nice to hear from someone at the other end of their hospital radio journey - introducing one of our newest members, Andy Wheildon!
When did you join Radio Royal?
I am a bit of a newbie having started at the station only four months ago. Last month's volunteer of the month, John Collins, admitted being 14 years old when he first joined so I suppose I should admit to starting out at 59!
Tell us a little more about what you do at the station!
As is usually the case with new volunteers my current role sees me visiting patients and, occasionally nursing staff, to get dedications/requests/shout outs for the Patients' Choice program which is broadcast each Sunday between 12pm and 3pm on channel eight. Each Tuesday evening (following the ward visits) I attend a training session run by Ryan Miller. Hopefully, if I make the grade I will present a show of my own. Time will tell.
Why did you decide to volunteer?
Hmm, where do I start? The bottom line is that I have always thought I would enjoy introducing music on the radio. I do not have an encyclopaedic knowledge of music nor do I have a favourite music genre so I think preparing a radio program will be a challenge for me. When I said "where do I start"… back in 1978 I tried to get into Loughborough University and they had a campus radio which I would have tried to volunteer for. Unfortunately I didn't make the grades needed to get in so the idea of presenting a radio show evaporated. Then a good few years later my sister started presenting her own radio show in Lincoln and I was suitably envious (sibling rivalry never seems to diminish). Then, last year my wife passed a Radio Royal Facebook link seeking volunteers to my 21 year old son to see if he would be interested in volunteering and I said "hang on… what about me!" So, here I am. Furthermore, I have time on my hands now that I am retired and I am very happy to be giving something back as a hospital volunteer.
What would you say to someone who was considering volunteering in hospital radio?
I would strongly advocate that you should volunteer. There are many different roles within the station and there is a great cross section of people both new, and not so new, working here and all are willing to share their knowledge and experience. Apparently there is the occasional social night out too... what's not to like?