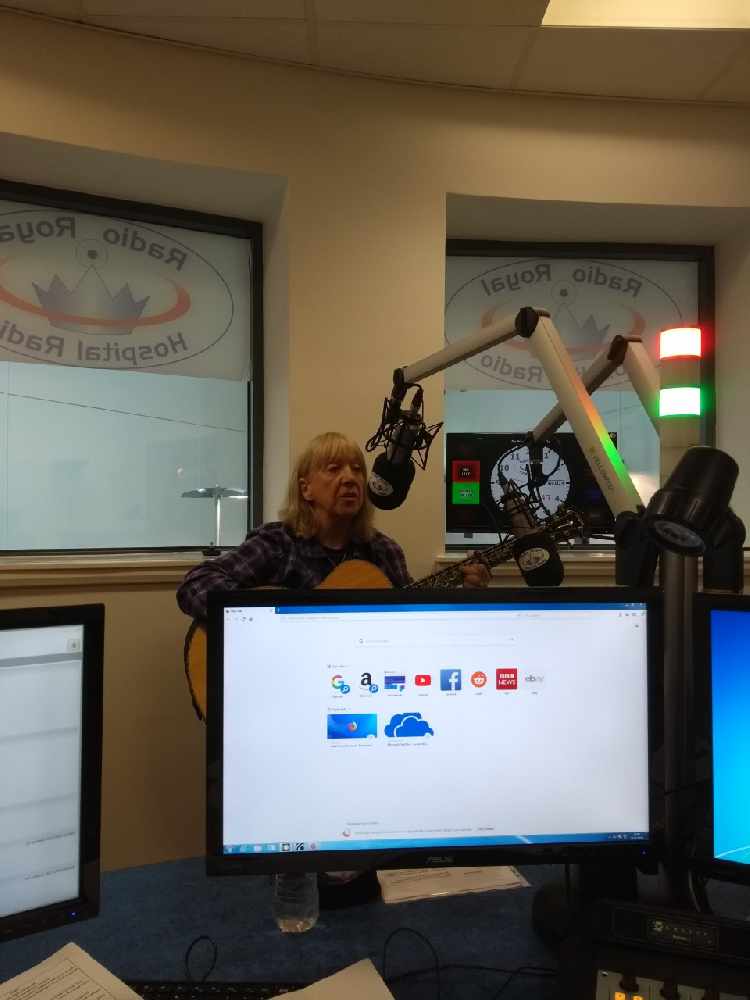 Val Monteith-Fowler joins Time Traveller Andrew Morley
Our resident Time Traveller, Andrew Morley, had the pleasure of a visit from Val Monteith-Towler during his programme on Wednesday 24th July. Val is a friend of Andrew's from their school days in Northumberland and she now lives in Blyth.
Val sang five songs live in the studio, two of which - 'Best Friends' and 'Bevan Boys' - she wrote when she was a part of the duo JIVA with her husband Jimmy. Sadly, Jimmy passed away in 2015 so these songs have many poignant memories of a very happy time in her life.
Val has now formed a new musical partnership with the Irish folk singer/songwriter Marian Bradfield and has completed a short tour with her throughout England and Scotland, including a recent appearance at Falkirk Folk Club. More tours are being planned including an Irish tour and Val has promised to fit in another visit to Radio Royal, with Marian if at all possible, during their next tour in Scotland.
A podcast of her appearance on the show has been produced and will be available via our website in due course.