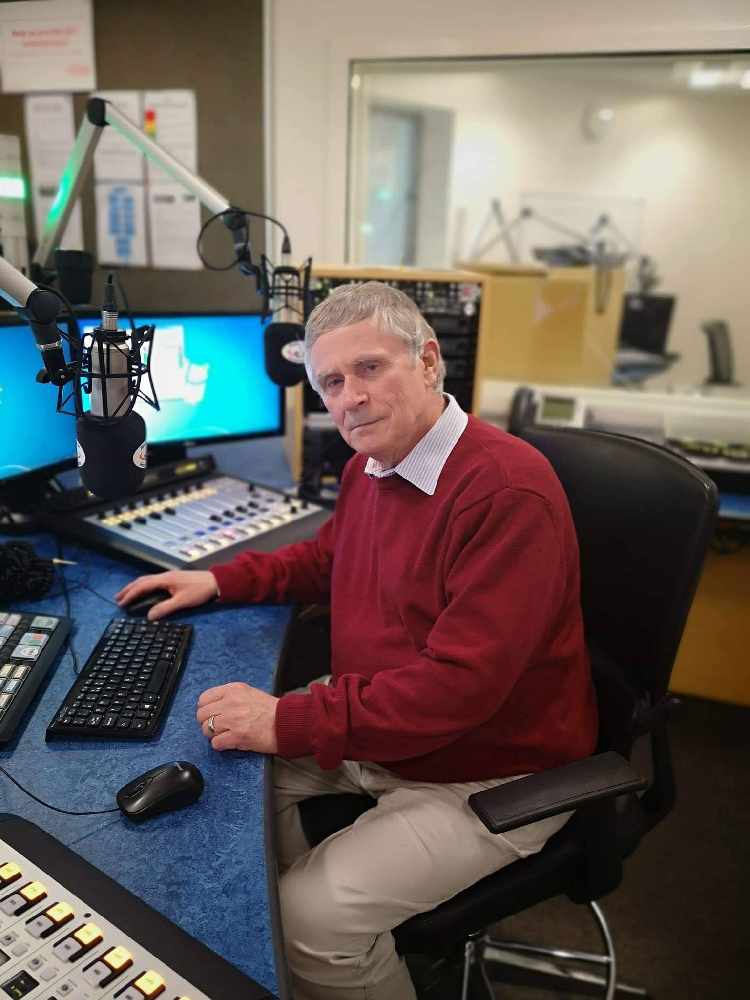 This month's member spotlight
As we roll around to another new month, we get the chance to meet another one of our hard-working volunteers. This November we speak to another of our veteran presenters - own very own Time Traveller Andrew Morley!
When did you join Radio Royal?
I joined in 2000, when the station was operating from our old studios at the Falkirk Royal Infirmary, now Falkirk Community Hospital.
Tell us a little more about what you do at the station!
I started my broadcasting 'career' whilst in the Royal Air Force in 1972, when virtually all radio was 'steam driven' and music was teased out of things called 'singles' or 'LPs', or if you were very up with the technological gadgets of the day, tape cassettes. After learning the ropes at Radio Cosford, there followed a number of stints at other hospital and forces radio stations, including the Akrotiri Broadcasting Centre (ABC), the on-base station at RAF Akrotiri in Cyprus and Radio Lynn, the hospital radio station for the Queen Elizabeth hospital at Kings Lynn, Norfolk.
After some six years at Radio Lynn, I found myself on the road again and together with the commitments of a growing family and Service obligations, took a break from radio until I eventually left the RAF and moved to Falkirk in 1999.
Since joining Radio Royal, I've continued as a presenter and currently present the 'Time Traveller' on Wednesdays, from 1100 to 1300hrs – or in 'civvi-time' 11am to 1pm. Somehow I've also managed to find time to fill various positions on the Executive Committee that have included Secretary, Training Manager, Treasurer, Chairman and currently, Station Manager.
Why did you decide to volunteer?
I enjoyed my time at Radio Lynn so much that when I moved up to Falkirk, I thought that I would like to make my contribution to another hospital radio. Fortunately, the members at that time, notably Craig Arthur, Simon Marshall, Andy Southworth, Andrew Priestly etc all made me very welcome, so much so that I decided to stay.
What would you say to someone who was considering volunteering in hospital radio?
If you don't do it, then you are missing out on a fantastic opportunity. You learn so many new skills, build self-confidence, get the chance to work with a large number of like-minded folks and make so many new friendships. And the best bit? You can get to make a real difference to the lives of the patients. What could be better than that?